AAOA Advanced Course in Allergy & Immunology 2023
Travel and Hotel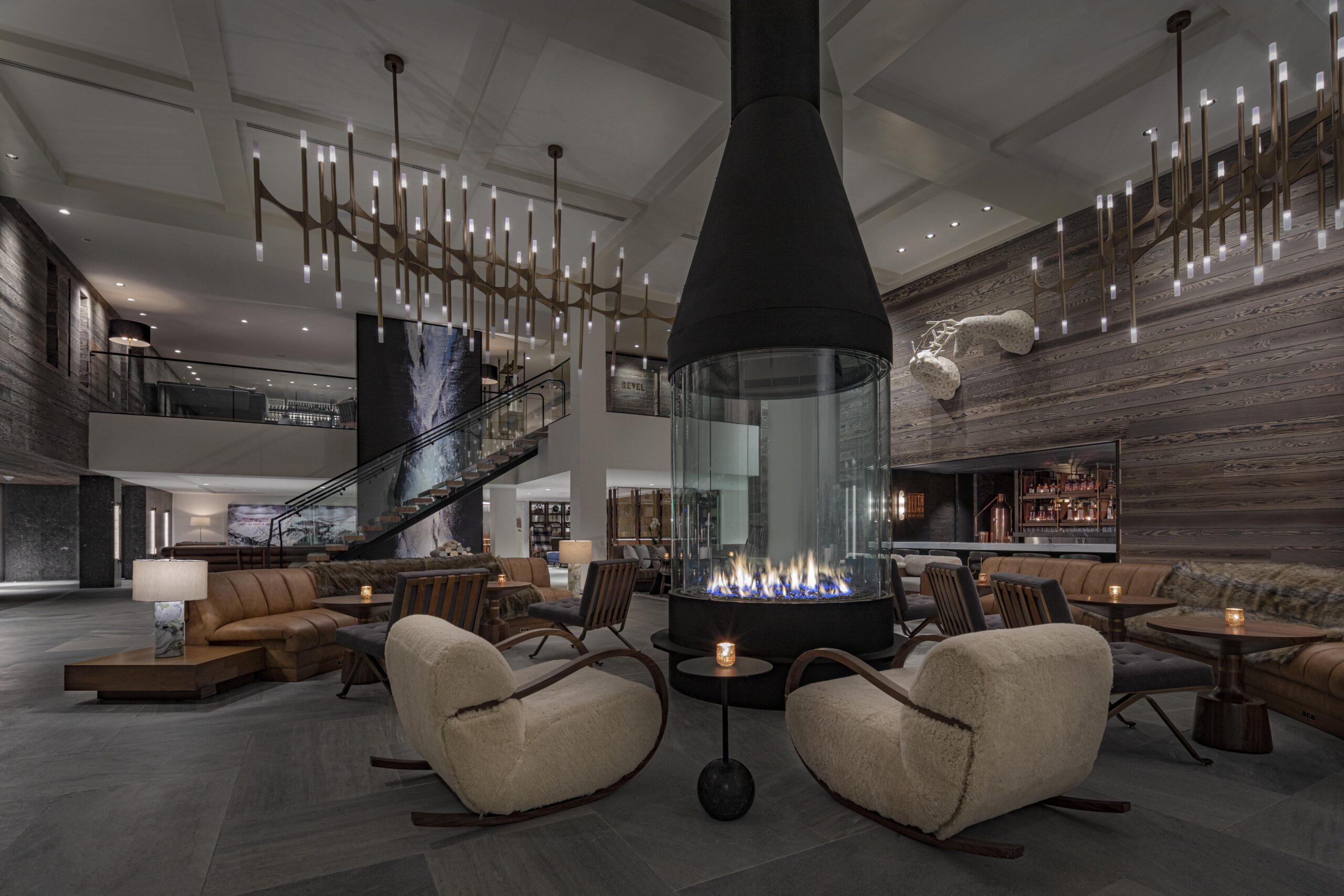 Thursday, March 30 – Saturday, April 1, 2023
The Hythe, Vail, CO & Virtually
As a hybrid course, we are excited to offer both live in-person and virtual participation.
Hotel And Meeting Location Information
The Hythe Vail
Formerly the Vail Marriott Mountain Resort
715 W Lionshead Circle
Vail, CO 81657
Phone: (970) 476-4444
Reservations: click here
Room Rate
Room rate is $355 (plus 10.30% tax) single/double occupancy. Optional $30 resort fee at check in to cover the following (evaluated seasonally and is subject to change):
Daily enhanced high speed internet access
Access to Adventure Locker for daily use
In-town on-demand shuttle service
Daily ski and boot storage
Daily mountainside ski valet
Daily hot chocolate and s'mores
Day use of Fitness Center, including Peloton bikes
Reservations cancelled post March 15, 2023 forfeit the deposit for all nights reserved.
Room rates are based on availability, and the AAOA cannot guarantee room availability.
For attendees who would like to extend their stay in Vail, the AAOA is pleased to offer the above-noted rate for three (3) days before and after the meeting (based on availability).
Reservations
Click here to make your reservation online
Reservation Deadline: March 15, 2023
Room cancellations must be made by March 15, 2023 for refund.
Check-in time: 4:00 pm; Check-out time: 11:00 am.
Hotel Information
A curated alpine experience, The Hythe harnesses the individual and collective passions of Vail's founders — creating endless possibilities for you to discover shared passions of your very own.
Unlike anything in Vail Valley, The Hythe grants a longed-for opportunity to venture forth from the world of common day into a sophisticated haven rich with joy-filled celebration and the boundless rewards of shared good times. Learn More
Getting Here
Driving Directions
The Hythe Vail
715 Lionshead Circle
Vail, Colorado 81657 USA
Parking & Transportation
Valet parking: ski season – 60 USD daily, off-season – 50 USD daily
Airports
Denver International Airport (DEN)
Airport Phone: +1 303-342-2000
Hotel Direction: 120 miles SW
Driving Time: 2hr 10min
This hotel does not provide shuttle service
Visit DEN Airport Website
Driving directions: Take I-70 West, approximately 120 miles to Exit 176. Follow the first roundabout under the bridge, then follow the signs going towards Lionshead. Turn right on South Frontage Road. Turn left onto West Lionshead Circle. Resort will be on your right.
Eagle County Regional Airport (EGE)
Airport Phone: +1 970-328-2680
Hotel Direction: 34 miles NE
Driving Time: 40min
This hotel does not provide shuttle service
Alternative transportation
Epic Mountain Express; fee 49 USD (one way); reservation required
Estimated taxi fare: 120 USD (one way)
Bus service, fee: 4 USD (one way)
Visit EGE Airport Website
Driving directions: Take I-70 East for 35 miles to exit 176. Take a right on South Frontage Road. Take a left on West Lionshead Circle. The resort will be on your right.
COVID-19 Safety
To reduce the risk of COVID-19 transmission, we are adopting a policy to safeguard the health of our members and the community at large. The AAOA strongly encourages all attendees at AAOA meetings to be fully vaccinated against COVID-19.
As part of AAOA's new policy, all attendees, upon arrival at our event and in order to be allowed to enter the event space, are required to show documentation of either 1) full vaccination against COVID-19 or 2) proof of a negative COVID-19 test performed within 72 hours of arrival.
Acceptable documentation includes:
Physical vaccination card
Digital vaccination record
Photograph of vaccination card
Physical or digital proof of negative test results
AAOA meeting attendees must also take precautions to prevent acquiring breakthrough infections and follow CDC guidelines regarding masking, social distancing, etc. AAOA recommends the use of masks in the meeting space. Additionally, attendees must adhere to all requirements and guidelines of the State of Colorado, the City of Vail, and the event facility to prevent the spread of COVID-19 during the 2023 AAOA Advanced Course in Allergy & Immunology in Vail, CO.
We will continue to monitor state and federal requirements and will update our policy accordingly.
Join Us In Vail
Fellow Member       $1,110
Associate Member  $1,225
International Member $1,225
NP/PA Member $1,225
Allied Health Member $1,225
Resident Member $600
Non-Member Physician  $2,500
Non-Member Allied Health, NP/PA $2,500
Non-member Resident  $850
Industry Representative  $2,500
Faculty and Invited Speaker
Registration fees are non-transferable. Refunds (less a 20% administration fee) may be considered for cancellations received in writing by the AAOA prior to February 28th, 2023. 
Cancellations received after February 28th, 2023 are non-refundable. 
If you have a disability or require assistance during the course, contact the AAOA at 202-955-5010 or meetings@aaoallergy.org.
If you're not a member of the AAOA, join now and take advantage of the membership rates.