AAOA Partner Modernizing Medicine® Resource Page
AAOA Partner: Modernizing Medicine®


Modernizing Medicine® is based in Boca Raton, Florida. We empower otolaryngology practices with a suite of mobile, ENT-specific solutions that transform how healthcare information is created, consumed and utilized to increase efficiency and improve patient outcomes. Built for value-based healthcare, our data-driven, touch- and cloud-based products and services are programmed by a team that includes practicing ENTs to meet the unique needs of otolaryngology practices.
Our Solutions: Meet the Comprehensive Software with a Single Login
Modernizing Medicine® takes a bundled approach to provide simplicity with an all-in-one, ENT-specific healthcare solution.
This innovative approach to healthcare software can help you save time and resources by giving you and your staff tools that are intuitive, built to fit your specialty workflows and integrated to take care of all 360° of your practice. Your patients can also benefit from a simple, smooth patient experience that keeps them engaged before, during and after appointments.
Modernizing Medicine® Supply Spotlight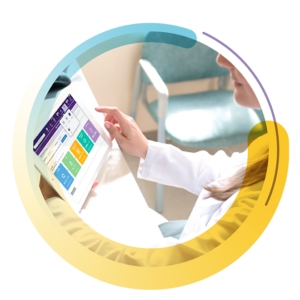 EMA® EHR: Finalize Documentation Before Patients Leave the Room
Combining the best that cloud-based EHR systems have to offer with the efficiency of ENT-specific software is only part of what makes EMA® the #11 otolaryngology EHR.
Easy touch-based otolaryngology EHR solution
Automated suggested notes and bills
Integrated Inventory Management system
Uncover clinical insights with powerful analytics dashboards
Built-in ENT ICD-10 codes
Documentation for allergy and audiology
Convenient Patient Engagement tools
Robust ENT MIPS dashboard
Award-winning2 User Experience (UX)
¹2021 Black Book™
22020 Excellence in Customer Service Award: Technology of the Year. Annual 2019 Customer Sales and Service World Awards® | Best Use of Technology in Customer Service (Gold Winner).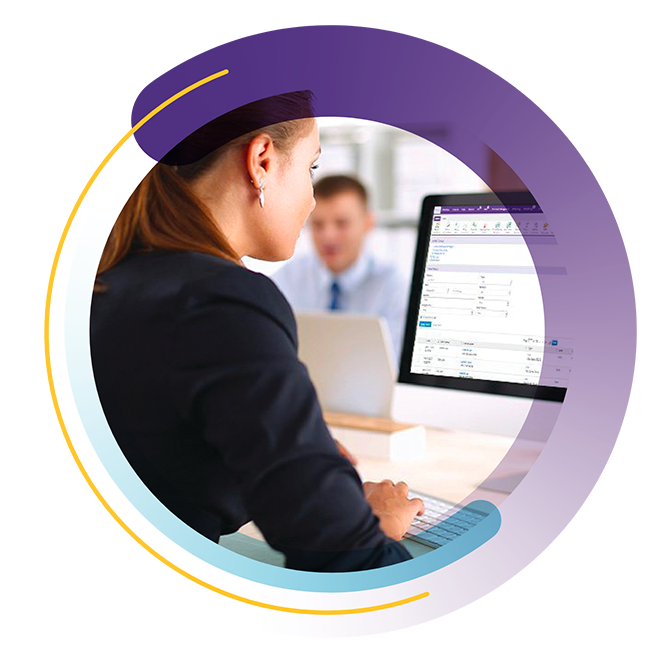 Practice Management: Fully-Integrated Hub to Help Eliminate Office Silos
Practice Management gives your office staff an easy-to-use hub for administrative tasks, from scheduling appointments to managing documents to viewing reports. Seamlessly connected to EMA, it puts all your data in one place—no bridges needed.
Modernizing Medicine's Practice Management system can help you:
Streamline check-in, checkout, scheduling and document management
Measure your business's health with metrics-driven reports
Generate quotes for patients, whether cosmetic or insurance-based, with your practice's branding
Easily track which quotes have converted to procedures or surgery
Estimate charges at check-in and checkout
Patient Engagement: Build Patient Loyalty & Enhance Communication
By combining specialty-specific medical knowledge into an all-in one suite of EHR solutions, Modernizing Medicine brings the human experience back to the exam room.
To continue that connection outside the exam room, we offer powerful patient engagement tools for our EMA users. From an online patient portal dedicated to managing health to self-scheduling, automated appointment reminders, patient surveys and more, we can help you keep patients involved in their care.
Modernizing Medicine® EMA® EHR Spotlight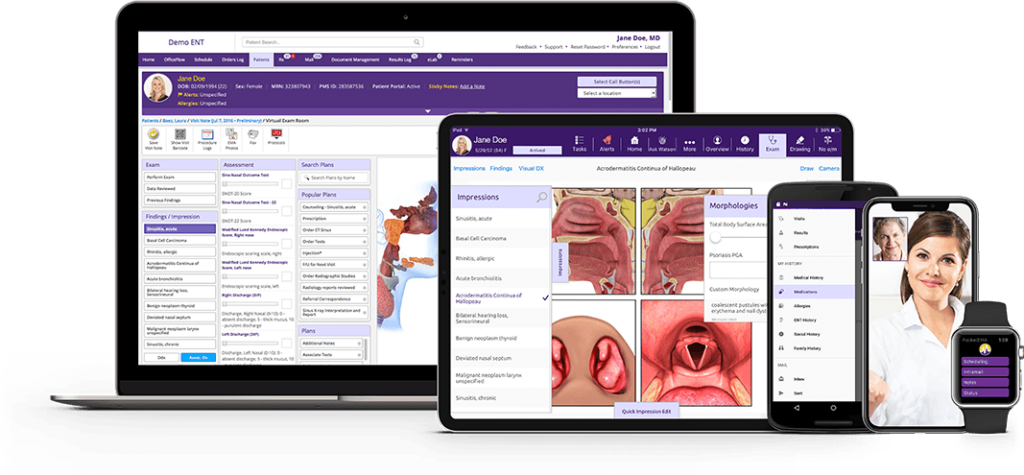 AAOA offers an opportunity for companies in the ENT-Allergy Community and Industry to bring relevant products, information and resources to its members.
AAOA holds no legal liability or responsibility for the products, services or information provided by participating companies.
If your company is interested in becoming a part of the AAOA Partner Resource Center, please call (202) 955-5010 or email Contact@aaoallergy.org.
Spotlight/News
Recent News
Recent Blog Articles
By Alfred Sassler, DO, AAOA PPR Commitee A major…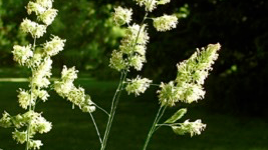 Useful Links