CEO Update – Spring/Summer 2018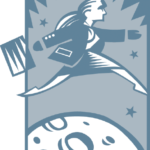 Having just finished our weekend effort to plan our annual meeting, like our leadership, our staff is excited about what we are offering.
As Dr. Damask notes, this year celebrates a number of firsts. In addition to being our first stand-alone annual meeting, it is the first time we used crowdsourcing to help build the program you, our learners, need. The whole idea stemmed from our member survey last year. The results of that survey highlighted a few key things.
No one just practices allergy within their otolaryngology practice. Unlike many of the otolaryngology specialty societies, our members are predominantly in general private practice; allergy is about 20-30% of that practice.
Clinical care is not what keeps our members up at night. Our members are struggling with day-to-day practice issues — how to improve office efficiencies; how to understand payor and patient mix and the impact on the practice; changes in healthcare shifting the cost burden to patients & the impact of high deductibles on immunotherapy and related otolaryngic services; what are the best staffing models? Physician compensation models? Should I merge?
Our members would prefer a meeting without all the conflicts of concurrent sessions offered by other otolaryngology societies. In fact, they prefer an environment where they can network with peers to gain insights into how their fellow AAOA members address both clinical and practice management issues.
Our goal in Philadelphia is to offer a blend of current clinical hot topics, practice management topics, and peer-to-peer networking in an environment that is both conducive to learning and to fun. Let's face it, in today's medical environment there are lots of options for continuing medical education. We have worked to build a program that is a "Can't Miss" to offer a compelling reason to get on a plane.
Biologics have the potential to revolutionize how inflammation is treated. Already making an impact in asthma management, new studies are looking at biologics as a first line treatment for nasal polyposis. Friday, we will kick of the program with our Joint AAOA-ARS Panel: Looking at the Demise of the Sinus Surgeon and exploring the role of biologics in ENT. This will be followed by Sally Wenzel, MD, from UPMC, as our featured BJ Ferguson Keynote, offering her view of asthma phenotypes and understanding and treating severe asthma. Daniel Rotrosen, MD, Director of the Division of Allergy, Immunology, and Transplantation and Dr. Alkis Togias, Chief of the Asthma and Inflammation Section, Division of Allergy, Immunology and Transplantation, both from the National Institute of Allergy and Infectious Diseases (NIAID), will highlight what is trending in research and how it translates to patient care. High on the NIAID list is an update on the asthma guidelines and the role of biologics in disease management.
Friday afternoon will feature our Content Meets Culture sessions. Come participate in peer-to-peer learning while also getting out and seeing some of the famous landmarks in the City of Brotherly Love.
Our committee is working hard to match hot clinical topics such as SLIT, food allergy, migraine, and sinus disease with the unique landscape of Philadelphia. No one likes sitting in a hotel for a 3-day meeting. This is your chance to both see some of what Philadelphia has to offer and augment your learning.
In response to our crowdsourcing, Saturday will be devoted to practice management topics — from burnout and service lines to staffing, coding, and contracting — and our Review of Core Allergy Principles. The latter will offer insights for both those new to adding allergy to the practice or new to an ENT practice offering allergy and those who want to get an update on testing techniques, immunotherapy options, and key patient management issues. Our practice management sessions will offer content unique to any national ENT meeting, offering tools and resources to better understand coding, the new sinus codes, and related regulatory compliance issues to more business of medicine concepts from how to develop a business plan, evaluate opportunities for expanded service (allergy, audiology, CT scans, balance therapy, telehealth, and sleep), and issues around contracting and service.
Sunday will kick off with a featured Research Forum, highlighting the AAOA Foundation, Foundation-funded grants, and cutting edge research. Join us for breakfast and science. Our format will shift back to smaller, engaging sessions focused on real-world cases and topics you flagged as key. These sessions will be broken out into cases, conversations, and collaborations, rapid fire, and workshops to round out your AAOA learning adventure.
Don't miss our featured event Saturday night when we will celebrate the AAOA at the Reading Terminal Market.
We encourage you to cash in on your member value. This year, your annual meeting registration is included in your member benefits. Leverage this opportunity to get an update on clinical care, tackle some practice management issues, network with your peers, and earn CME credits. We look forward to seeing you in Philadelphia. Learn More and Register