AAOA Advanced Course in Allergy & Immunology 2018
Course Faculty and Invited Speakers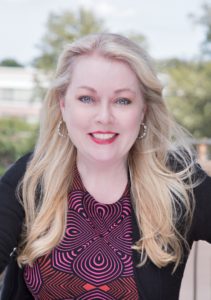 Maeve O'Connor, MD – Invited Guest Speaker
Dr. O'Connor is the Founder and Medical Director of AAIR and is board certified by both the American Board of Allergy and Immunology and the American Board of Internal Medicine. She graduated from a 2-year fellowship in Integrative Medicine from the University of Arizona, which included more than 1,000 clinical hours.  Dr. O'Connor is a Fellow of the American College of Asthma Allergy and Immunology where she currently served on the Board of Regents and as Speaker of the House of Delegates.  She is also a Fellow of the American Academy of Asthma Allergy and Immunology, as well as, the American College of Physicians.  Dr. O'Connor served as President of the Mecklenburg County Medical Society and also as President of the Southeastern Allergy Asthma & Immunology Society (2011-2012). She is the current Immediate-Past President of the North Carolina Allergy Asthma & Immunology Society and is the current President of the Mecklenburg County Asthma Coalition. Dr. O'Connor is involved in clinical research and has published research articles on drug allergy, allergic rhinitis, desensitization immunotherapy, asthma and food allergy.  Respected among her peers, Dr. O'Connor has been included in the "Best Doctors America" List 2009-2017 and has been voted Charlotte Magazine's "Top Doctors" for both Adult Allergy/Immunology and Pediatric Allergy/Immunology every year 2007-2017. Community outreach and advocacy are of utmost importance to all of us at AAIR. AAIR has been the presenting sponsor for the Charlotte Food Allergy Walk 2013-2017 and successfully organized the first ever Charlotte Walk for Primary Immunodeficiency. Dr. O'Connor also has started a non-profit foundation, AAIDA, to raise awareness and research dollars for patients suffering with all immune disorders from primary immune deficiency to autoimmune diseases. Dr. O'Connor is a highly sought-after lecturer locally, regionally, nationally and internationally on all topics related to the disorders we treat. When not working to care for patients and raise awareness of atopic and immune diseases, Dr. O'Connor enjoys spending time with her husband and son, cooking, traveling, watching live music and entertaining friends in her home.
Steven D. Rauch, MD – Invited Guest Speaker
Steven Rauch, MD is Professor and Vice Chair for Clinical Research in the Department of Otolaryngology, Harvard Medical School.  He is a member of the Otology Division and Chief of the Vestibular Division in the Otolaryngology Department at Massachusetts Eye and Ear (MEE) and Mass General Hospital, and Chair of the MEE Human Studies Committee.  He has been a member of the NIH National Institute of Deafness and other Communication Disorders (NIDCD) Board of Scientific Councilors and of their Advisory Council.  He is a Past President of the Association for Research in Otolaryngology (ARO) and former Chair of the Research Advisory Board of the American Academy of Otolaryngology – Head and Neck Surgery.  He is Professor in the Liberal Arts Department at Berklee College of Music, where he teaches Science of Health and Wellness.  Dr. Rauch serves on numerous national and international committees and editorial boards.  His clinical and research interests are in combined disorders of hearing and balance, including Meniere's disease, autoimmune inner ear disease, sudden deafness, and migraine.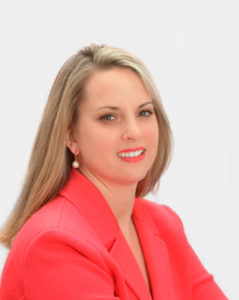 Cecelia Damask, DO, FAAOA – Course Co-Director
Dr. Damask is in private practice at Lake Mary Ear, Nose, Throat and Allergy in the greater Orlando, FL area. She received her DO from Midwestern University/Chicago College of Medicine and completed her residency training at Ohio University College of Osteopathic Medicine. She is a fellow of the American Academy of Otolaryngic Allergy and has presented at various AAOA courses and meetings since 2009. Dr. Damask currently serves as AAOA Education Coordinator.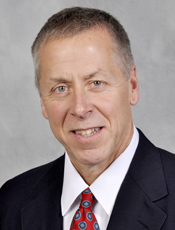 Michel Parker, MD – Course Co-Director
Dr. Parker received his medical degree in 1982 from the State University of New York Health Science Center at Syracuse, and completed his otolaryngic residency there in 1987.  He currently practices privately, but maintains a close affiliation with the Health Science Center and is actively involved in teaching residents and students. Dr. Parker has served as a board member, Scientific Director, CME Chairman, and President of the AAOA, and in several faculty positions for the AAOA. He is the Past President of the Foundation Board.
Join Us In Atlanta
Fellow Member       $1,110
Associate Member  $1,225
International Member $1,225
NP/PA Member $1,225
Allied Health Member $1,225
Resident Member $600
Non-Member Physician  $2,500
Non-Member Allied Health, NP/PA $2,500
Non-member Resident  $850
Industry Representative  $2,500
Registration fees are non-transferable. Refunds (less a 20% administration fee) may be considered for cancellations received in writing by the AAOA prior to November 6, 2018. 
Cancellations received after November 6, 2018 are non-refundable. 
If you have a disability or require assistance during the course, contact the AAOA at 202-955-5010 or meetings@aaoallergy.org.
If you're not a member of the AAOA, join now and take advantage of the membership rates.
What is it in today's otolaryngology practice that is resonating as a hot topic? Where are the novel treatment strategies? What is today's typical otolaryngology practice or more specifically the typical AAOA member's practice?  These are the questions we try to address when building out our Advanced Course in Allergy & Immunology.
Read More