Annual Meeting Faculty and Invited Speakers
100% VIRTUAL FOR 2021
On-demand Program Content IS available now, Live-Stream Program Content Targeted to Launch October 16, 2021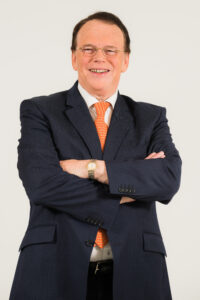 Claus Bachert MD, PhD
Claus Bachert MD PhD is chief of the clinic and professor at the University Hospital of Ghent, Belgium, and also holds a position as professor at the Karolinska Institute, Stockholm, Sweden. He qualified from the University of Heidelberg, Germany, and trained in ENT-diseases and allergology in Mannheim and Düsseldorf. His research interests include the pathophysiology and management of diseases of the nose and sinuses such as allergic and non-allergic rhinitis, chronic rhinosinusitis and nasal polyposis. His focus Specifically, he has worked on endotyping rhinosinusitis, innovative treatments such as biologics for recalcitrant disease, and the role of Staphylococcus aureus in the inflammation of nasal polyp disease. Dr. Bachert chairs the Upper Airways Research Laboratory at Ghent University, and has published over 550 peer-reviewed articles in international journals. Dr. Bachert was President of the German Allergy Society (DGAKI, 2007-2010) and Vice-President 2011-2016.
Dr. Bachert is a current member of the WHO Initiatives for the international guidelines ARIA (Allergic Rhinitis and its Impact on Asthma) and EAACI for EPOS (European Position Paper on Sinusitis and Nasal Polyposis), served in the Board of EAACI and WAO, He currently serves as Editor for the Journal of Allergy and Clinical Immunology.
Dr. Bachert forms part of the international guidelines ARIA (Allergic Rhinitis and its Impact on Asthma) and EPOS (European Position Paper on Sinusitis and Nasal Polyposis), and served in the Board of EAACI and WAO. He currently serves as Editor for the Journal of Allergy and Clinical Immunology.
Richard Harvey, MD, PhD
Richard currently works as a dedicated rhinologist (nose, sinus, allergy and endoscopic sinus and skull base surgery) at Macquarie University and St Vincent's Hospitals in Sydney. He is the program head of Rhinology & Skull Base Surgery at the Applied Medical Research Center of UNSW and is Professor at both the University of NSW and Macquarie University. After several years of post-training fellowships, including formal fellowships in the USA and UK, Richard practices in Sydney, Australia, as one of only a few dedicated rhinologists in the country. He has authored over 300 publications, books, book chapters and completed his PhD in trans-nasal skull base surgery. Richard has presented over 800 lectures and talks on sino-nasal disease management. He is the current Editor-in-chief of the Australian Journal of Otolaryngology (ww.w.TheAJO.com) as well as an associate editor for the Cochrane ENT disorders group currently. Richard contributes to the editorial board for Rhinology Journal, American Journal of Rhinology & Allergy and the International Forum of Allergy and Rhinology and is actively involved in research programs in Sydney. He is the recipient of the Australian Society of Otolaryngology Head & Neck Surgery Medal for Distinguished Contribution to the Art and Science of Otolaryngology Head and Neck Surgery, intended to recognise members who are providing outstanding OHNS services beyond their normal practice activities. Along with training surgeons in both developed and emerging countries, Richard runs a series of courses with Sydney every year to further rhinologic education and training in Australia.

Alkis Togias, MD
Alkis Togias is the Branch Chief of Allergy, Asthma and Airway Biology at the Division of Allergy, Immunology and Transplantation of the National Institute of Allergy and Infectious Diseases (NIAID), NIH.  His has the responsibility of supervising the stewardship of all NIAID funded grants and programs, as well as the scientific research initiatives in allergy, asthma and other airway diseases.  This includes clinical networks (the Childhood Asthma in Urban Settings [CAUSE] network, the Consortium for Food Allergy Research [CoFAR], the Atopic Dermatitis Research Network [ADRN], the Asthma and Allergic Diseases Cooperative Research Centers [AADCRC], the allergy projects of the Immune Tolerance Network [ITN], and the T-Cell Reagent Resource for the Study of Allergic Diseases) and investigator-initiated clinical trials and investigator-initiated research project grants.  He also has leadership responsibilities in the Human Immunology Project Consortium [HIPC] and is a Lead NIH Scientist in the Environmental Influences on Child Health Outcomes [ECHO] consortium.
Dr. Togias earned his M.D. degree at the National and Kapodistrian University of Athens, Greece and received his post-doctoral research and clinical training in Internal Medicine and then in Allergy and Clinical Immunology at the Johns Hopkins Hospital and University.  He was on faculty at the Johns Hopkins University from 1989 to 2006, when he joined the NIH.  He has published over 270 scientific articles.
Cheyenne Brinson, MBA, BS
Affectionately referred to as the "Practice Ninja" or "Coach" by her clients, Cheyenne Brinson is excited to bring her many years of experience as a practice management consultant to her very own venture. BrinsonAnderson Consulting is the culmination of a lifelong dream to develop and create her own business.
It all started with a proclamation at age four that she was going to grow up, become a professional and own her own Kool-Aid stand. With BrinsonAnderson, she finally has.
Recognizing that while clients today still care about their bottom line, they also want efficient practices and streamlined workflows. Cheyenne and her partner, Amy Anderson, have created a business model to do exactly that. Taking on fewer clients, BrinsonAnderson partners with their clients, working hand and hand, to help them create a practice that is both more effective, and profitable. Learn More
Amy Anderson, MBA
Amy Anderson is one of those lucky few who found her calling at age 18, when she started to work part-time in a plastic surgeon's office as a pre-med student. Since then, Amy has held every non-clinical job in an office from sitting at the front desk, getting prior authorizations, and handling billing and accounts receivables, to management, strategic marketing, and business administration. As a consultant, this gives her a unique perspective as she intimately understands what it takes to run a practice.
Amy's career has included jobs in private practices, as well as managing a hospital-based multi-
specialty group and an academic division. She is extremely sensitive to the fact that every practice is
unique which is why Amy and her partner, Cheyenne Brinson, have made customization a cornerstone of BrinsonAnderson Consulting. They take their combined decades of experience and know-how and adapt best practices to each client's unique environment and practice settings. Learn More
Teresa Thompson, BS, CPC, CMSCS, CCC
Teresa Thompson, BS, CPC, CMSCS, CCC, is the owner and principal of TM Consulting, a national medical consulting and management firm that specializes in coding, compliance, education and a wide range of consulting services to healthcare professionals specializing in respiratory diseases. Ms. Thompson conducts workshops and seminars for various clinics, organizations and national organizations. Teresa Thompson offers seminars and consulting services for ENT practices as well as working with the AAAAI throughout the year with various webinars, national conferences, and coding consulting. Ms. Thompson has over three decades working with physicians and their staff to train and resolve practice management.
Join Us Online
| | |
| --- | --- |
| Fellow Member | FREE |
| Associate Member | FREE |
| International Member | FREE |
| NP/PA Member | FREE |
| Resident/Fellow-In-Training Member | FREE |
| All Member Candidates | FREE |
| Non-Member | $795.00 |
| One Day Pass | $495.00 |